OUR BRAND AMBASSADOR AND CHAMPION
Mr. Sanjay Dutt is our Brand Ambassador, and an integral member of BWCO Board of Directors, representing us in India, UAE, and all International Markets. He is an ardent foodie and loves indulging in food ventures.
Mr. Sanjay Dutt is a renowned international celebrity and Bollywood Superstar. He belongs to an illustrious Bollywood family and has an array of remarkable films to his credit, spanned over a career of 40 years. He is a philanthropist and a proud Indian patriot, who supports his country and its people and takes the lead in social causes and charitable work.
Mr. Dutt is the honored recipient of innumerable film industry accolades and awards. Numerous biographical books have been written about his life, and Bollywood has dedicated a biopic film for him, based on his life.
We are delighted to have Mr. Dutt en route with us.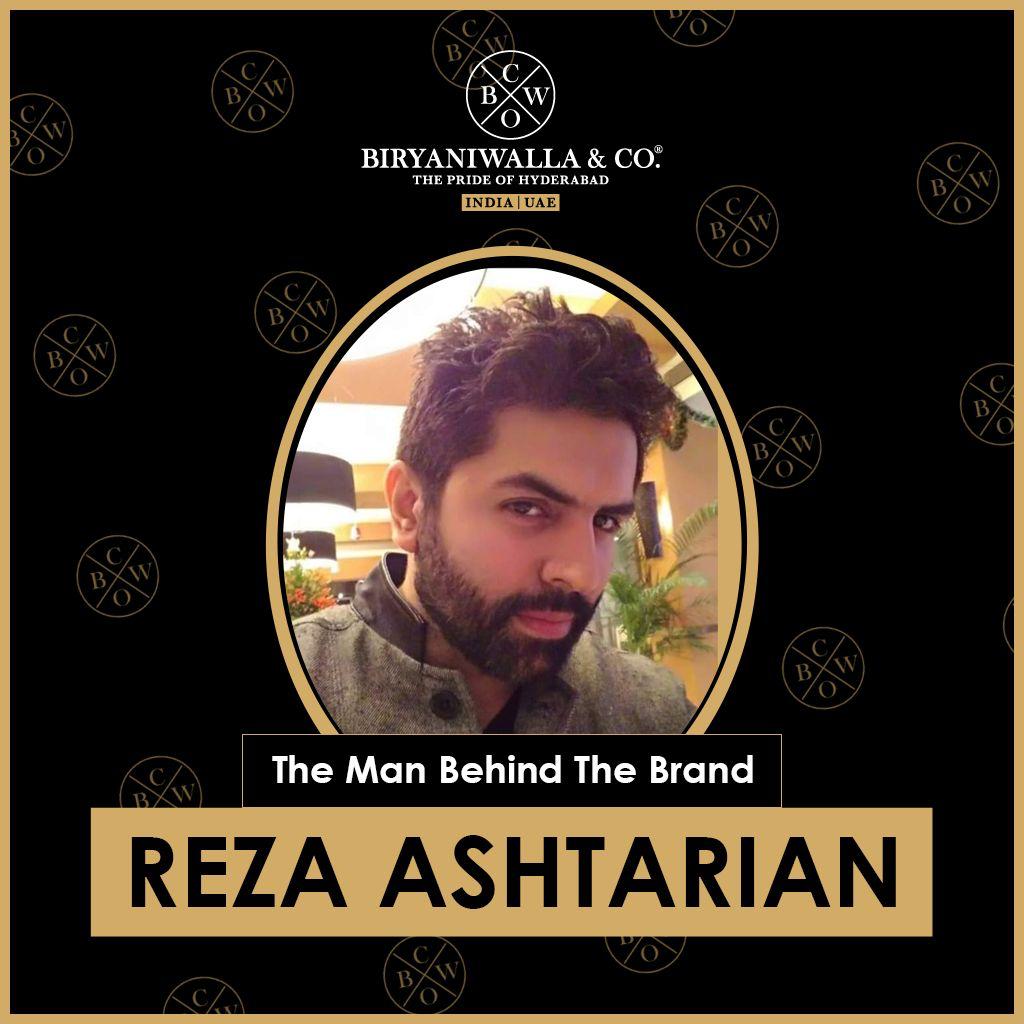 OWNERSHIP
The Owner and Chairman is Mr. Reza Ashtarian. He is an extremely creative and inquisitive individual. Creativity, purity, and perfection, in every shape and form inspires him and brings out the best in him. He is a Foodie and absolutely relishes good food. Mr. Reza finds food creation delightfully interesting, and that's what attracted him to BWCO. It was his choice entirely to join the family business. Opted to start from the basics to learn the ropes, his Father made him perform all kinds of roles in our restaurants, at all levels, to train him thoroughly.
Mr. Reza belongs to the creative arts field; he is an actor by passion, a computer engineer by education, and a restauranter by profession. Continuing his Father's and family's legacy in India, and in the international world; by cultivating the heritage, and thriving at it!
Mr. Reza has established himself as a pioneer within the Indian and UAE hospitality industry since arriving to Dubai in 2018. Following years of experience in India's leading cities, he embarked on a career of 20+ years of hands-on experience with a prominent family restaurant business. He then made the move to establish Biryaniwalla and Co. and has overseen the growth and diversification of the organization since its inception. Guiding it from strength to strength, from one milestone to another; joining hands with several influential partners in the hospitality industry, has served to further Mr. Reza's reputation of bringing quality cuisine with superior service to the UAE dining landscape. Under Mr. Reza's leadership, BWCO is recognized as a reputed brand to reckon with.
The list of our most loved dishes by our precious, ardent customers is endless …
All Biryanis of course, Chicken 65, Talawa Gosht (Mutton Fry), Khatti Daal (Sour Lentils), and Pathar ka Gosht (Juicy chunks of Mutton cooked on Granite Stone). This is our exclusive delicacy; primarily due to its ethnicity. The recipe is traditional, pure, and unchanged from the olden times, originating from our roots when there were no cookers and people used to cook on stones. It is most tender and luscious.
Strongly recommend it to all. We try to cater to everyone; meatatarians, vegetarians, and seafood lovers, alike.
Order Online Now
Biryaniwalla and Co. (BWCO) is a Chain of Restaurants and Catering Company, established over four decades ago in Hyderabad, India. The organization has been operating in Dubai, UAE and Hyderabad, India; in fine and casual dining concepts, featuring a sumptuous plethora of Hyderabadi, Indian, and Chinese cuisines. The signature dish, as evident from the name is our authentic Zaffrani, Dum, Hyderabadi Biryani.
WARNING
Mr. Reza Ashtarian is the SOLE and ONLY Owner of Biryaniwalla and Company, in the UAE
There are fraudsters and shams in the market claiming to be partners in the business. Please note that there are NO Partners in the Company.
It is a Sole Ownership.
Kindly beware of imposters and do not get conned!
BACKGROUND
Biryaniwalla and Co. (BWCO) began as a modest café in 1980 in Hyderabad India; an idea that senior Mr. Ashtarian was passionate about; he initiated and brought it to fruition on his own. Our Hyderabadi style Dum Biryanis and related Indian cuisine are derived from original royal recipes, kept very close to our heart. Over the last four decades it has grown into one of the most admired restaurant chains in India and internationally today – a testament to our committed pursuit of culinary and service excellence. A permanent fixture on Hyderabad's and Dubai's cultural scene, people consider a trip to these cities incomplete without a visit to this iconic place that serves World's Favourite Biryani.
BWCO is renowned as The most authentic Hyderabadi cuisine. Nonetheless let the name not deceive you; we also offer a wide range of mouth-watering Grills, special Indian Curries, and a comprehensive Chinese menu as well.
In Dubai the way we started is quite amusing. Mr. Reza was on a visit and craving for biryani. You wouldn't believe, he couldn't find even one place that could satisfy his palate! That's when it was decided to bring the authentic BWCO to Dubai, continuing the heritage, and maintaining the same taste and experience, to delight the public here.